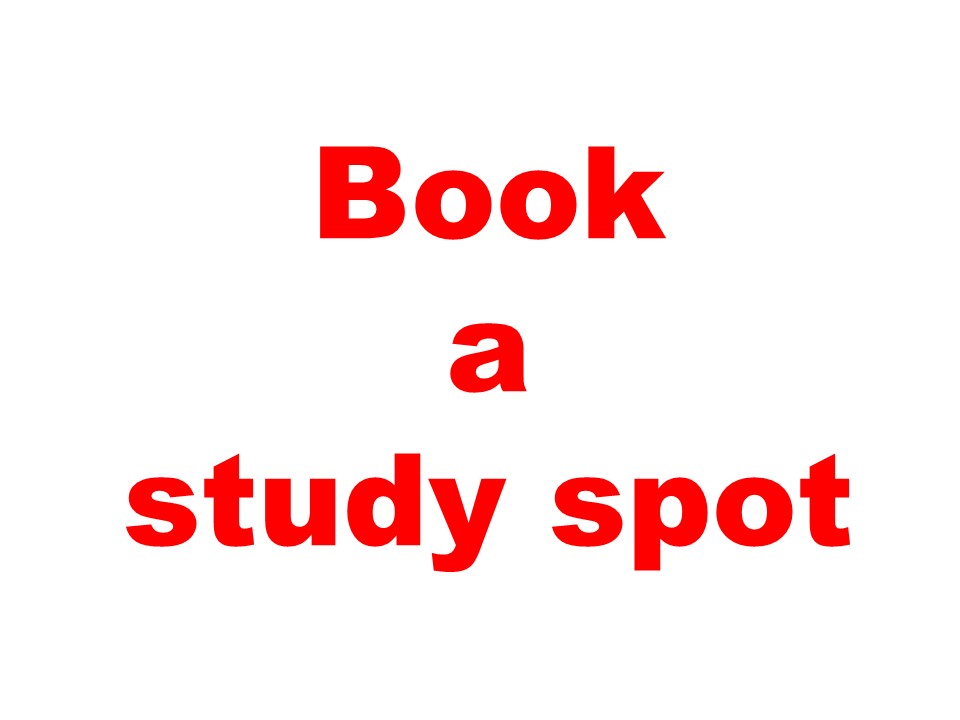 Library visit
The library can be visited briefly by a limited number of visitors for information, education and borrowing items. For the return of books, there is a box located at the entrance of the library.
You can book a study spot. Read the information about the conditions in advance.
You can find the opening hours and contact details here.
We urge you to wear a face mask when you visit the library. Please only take it off when you sit down.
Borrowing material
Borrowing material is possible by placing an online reservation beforehand. You will receive an email as soon as we processed your reservation.
Returning material
You can return library material by depositing them in the return box placed at  library entrance. You find our opening hours here.We will process the books after a quarantine period of at least 72 hours. The items will remain in your account for a few days after depositing them in the return box. We will take this into account when charging a fine.
Can I study in the library?
Studying in the library is possible for a limited number of  HU students and employees. You need to place a reservation on a study spot. Study spots are only available for HU students and employees.
Can I request material from other libraries?
Yes it's possible to request material from other libraries. See here for more information
Information specialists
If you need help finding relevant information, you can contact the information specialists by email.
Researchers who need help with their research, mail to research support.
HUB-Lab
You can visit us virtually to see all the possibilities.  Please contact us via mail, or on working days between 1.00 and 4.00 pm via our MS Teams page
Teams such as ILL and copyrights, will also remain available by email.